DC Services Inc.
"We do it, because you don't want to"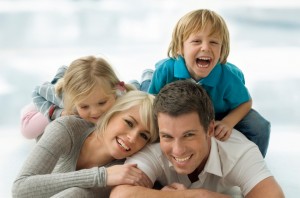 DC Services is founded on the idea that most projects go unfinished not because you can't complete the project, but that you simply don't want to. Today's busy lifestyles mean most people have a much better use of their time then getting involved with complicated, time consuming projects like putting together gym equipment or setting up a home theater system. Whatever your reason may be for wanting help, DC Services is ready with a nationwide team of dedicated professional assembly technicians to provide high quality service solutions at an affordable price.
Professional assembly technicians are an extremely valued member of the service industry. Anyone who has experienced their 45 minute project, as promised by the instruction manual, slip away into hours can instantly appreciate the expertise and training professional assembly technicians provide. At DC Services, our technicians bring with them experienced backgrounds in a wide array of service areas. Technicians are prescreened for their expertise in carpentry, mechanics, electronics systems and most importantly years of experience in customer service.
In addition to finding and hiring the right people in your area, DC Services approaches the ready to assemble industry from a unique perspective. Building off the strong experience our technicians already have, DC Services uses a multidisciplinary approach to continued training and education. Utilizing on the job, web based, and continued upgrade training, our technicians have the most comprehensive training and support available. Because of our commitment at DC Services to continuing education, our technicians will be ready for your project no matter how complicated it may be.
When you need the expertise, training, and the exceptional customer service of a professional assembly service technician, DC Services has the right people in your area to get your job completed effectively and efficiently.